Here is an collection of Best Adobe Photoshop tutorials to enrich your creativity and these tutorials are being created by the professional graphic designers to make you the best in photoshoping. So the beginners in the photoshop environment can learn easy tips and tricks from each of the tutorials according to their taste.  There are more than 10 professional photoshop tutorials which was really a best help even for me to learn Graphic designing online. So don't miss any of the tutorials because all of them are important and very interesting to work on. And here is a small tips Photoshop is not what we learn through theory it is completely the practice makes you perfect.
I have also written some best post such as :
Before continuing reading this post did you already join our Twitter and subscribe to our RSS feed? If not, rush and join us now to receive updates of new posts and free resources.
"So here comes your chance to explore photoshop as a designer."
1. Stylish Surreal Portrait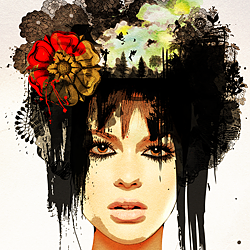 In today's tutorial we will combine surrealism and fashion effortlessly to create a state of art portrait. I'll show you how to achieve this essentially through a combination of photos, filters and brushes. You can then translate these techniques into your designs to add an artistic edge to them!
2. Virtual Tuning with Photoshop
This intensive tutorial will show you from start to finish how to mod and create your own car in Photoshop. This advanced tutorial is recommended for the expert Photoshop user and will show you professional techniques such as body sculpting, creating window reflections, and other photo-realistic effects!
3. Draw a T-Shirt in Photoshop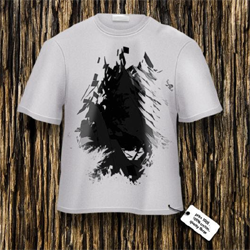 Learn how to draw a realistic t-shirt 100% in Photoshop! This detailed step by step tutorial will show you techniques on creating shapes, shading, embossing, and more.
4. Draw a Realistic iPod Shuffle


Learn how to create a photo realistic iPod
Shuffle from scratch with Photoshop! This in depth tutorial is recommended for experienced Photoshop users. A PSD is included with this tutorial.
5. Breathtaking Underwater Apartment Photo Manipulation
Photoshop users. A PSD is included with this tutorial.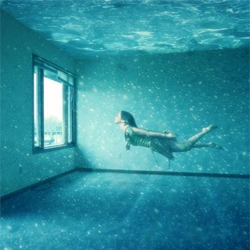 In this Photoshop tutorial, you will learn how to create this magical underwater room. This tutorial covers techniques such as blending images, color correction, adding photo effects.
6. Floating Island on Water
In this Photoshop tutorial, we will learn how to create a picture with two different stories, one: a town on an island and two: the deep and huge body of water below it. We will learn how to blend images perfectly, make an underwater image look realistic through the use of applying brushes in different colors, the eraser tool to soften the edges and the clone stamp tool. We will also learn how to retouch the image to further beautify the image and how to soften the contrast and make the image look dreamy.
7. Fashion Watercolor Artwork
Watercolor is popular in fashion artwork because of its unpredictable, fluid and beautiful nature. It enhances models and products and gives any artwork a creative flair that almost everyone finds attractive. In this step-by- step tutorial I will show you how simple it is to create a dramatic fashion artwork with watercolor effects inspired by fashion illustrator, Stina Persson.
8. Create A Panoramic Earth
Learn how to create this panoramic Earth graphic with Photoshop! This tutorial will show you how you can use your own images to create your own panoramic planet.
9. How to Draw a Photorealistic Coffee Cup
In this tutorial we'll draw a very realistic cup of coffee. Underneath the cup we'll add some stain using custom brush. This tutorial may look advance but the techniques are simple.
10+ How to Create A Long Exposure Sunset  Using Photoshop
In this tutorial, we will be integrating a few images to create a long exposure image of a sunset wherein the subject would be a vintage Volkswagen Buggy partially submerged on water. We will learn how to use Photoshop in creating a pseudo long exposure shot which expensive DSLR's can only produce. We would also learn how to visualize and create realistic reflections using the image itself through the use of the Transform tool and the Blur tools.
All the work tutorials presented over here is a credit by : PhotoShop Tutorials
Also View This :
Credit :
Share and Enjoy